Message from Founder Voula McLaughlin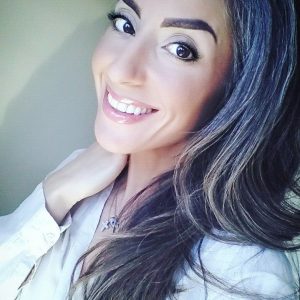 Welcome to Reaching for the Stars Children's Foundation and thank you for taking the time to visit our site.
My name is Voula McLaughlin.
I am the daughter of immigrants, who has been on a path to help children since 2013.
In the mid-1950's a little boy, in the southern part of Greece, whose father passed away when he was only five years old was connected with a Canadian man, a sponsor to help with the fundamental needs of this little boy. Dependant on the patriarch, his mother was very poor and could not make ends meet. This little boy was matched with a Canadian man who had no roots or lineage to Greece and lived in a town just outside of the Canada's capital, Ottawa.
The sponsor program allowed for financial aid as well as communication between the sponsor and child. This commitment lasted for more than 15 years. They did not speak one another's language, but the Canadian sponsor found a young Greek family to help translate the letters exchanged. When the Greek boy, now man, had turned 21, his Canadian sponsor had asked him to come to Canada to meet, to see, and perhaps to stay.
The young Greek man was my father. His sponsor was waiting for my father at the airport. Now, of course, he couldn't pick him up on his own, not knowing how to speak Greek, so along with his wife, he brought the Greek family that helped translate their letters to help again be the bridge between them. As my father finally walked through immigration, it was the first time he laid eyes on my mother. She was the young girl who helped translate the letters.
My journey is quite simple. As a working wife and mother, I left my career years ago because I felt a calling larger than me, leading me to help children.  The legacy of my family having been born out of the kindness of a stranger motivated me to give back to my ancestral home that is suffering – high suicide rates, children abandoned, drugs on the rise, high unemployment. I didn't know how I was going to do it, and in fact had a lot of naysayers.  What is remarkable, however,  is the compassion I have witnessed in so many people, people who want to help.   People like you.  In just a few years this grassroots initiative along with partners has raised almost half a million dollars for orphaned and abandoned children.
During this journey, we were raising this support as a third party fundraiser and now we have taken the initiative to lead our own foundation to help children heal and have a deeper, more meaningful and impactful relationship with great organizations. Our purpose with Reaching for the Stars Children's Foundation is to 1)  continue to build strong compassionate children, 2)  to develop strong relationships with vetted partners and 3)  to continue to wear the 'hat' of the donor honourably. This is personal, we know your contribution is personal, and we take it personally.
I never had the opportunity to meet my father's sponsor, but I get to see him every time I meet someone who says yes to helping.  
With Gratitude,
Voula McLaughlin
Founder, President
Reaching for the Stars Children's Foundation