Meet our Board of Directors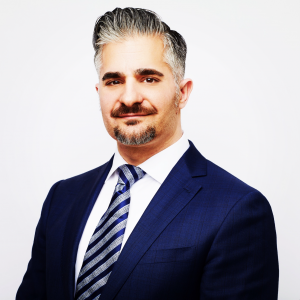 Dimitri Michalopoulos, Chairman
Dimitri Michalopoulos is the Chief Operating Officer and CCO of Waratah Advisors.  He joined Waratah Advisors in May 2010. Dimitri oversees the ongoing business operations, compliance and corporate governance at Waratah. Prior to joining Waratah from BMO Financial Group where he was Head of Enterprise Reconciliations, Dimitri developed and ran Market Operations and Client Service for Alpha Trading Systems and was Vice President of Institutional Equities and Fixed Income Operations and Prime Brokerage at TD Securities Inc.
Anastasios Moussas is the President of Integrated Consulting Services (ICS).  Prior to the incorporation of ICS, he was employed by the Government of Canada at the Ministry of Defense, the Hellenic Republic at the Consulate General of Greece in Montreal and the Consulate General of Greece in Toronto.  In addition, Mr. Moussas was the Executive Director of the Canada Regional Office at the World Council for Hellenes Abroad.
Zoe Karasavvidis, Treasurer
Zoe Karasavvidis was born in Toronto and raised by parents active in the Greek community, developing much love and pride for her Greek Pontion culture and heritage.  Graduating with a Psychology degree from York university and continuing in Accounting & Finance at Seneca College led Ms. Karasavvidis to taking over the family practice Superior Bookkeeping Services.